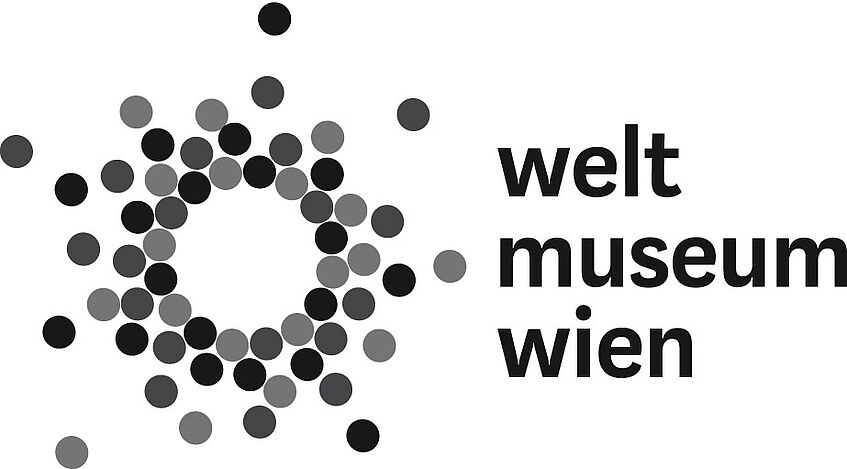 Student Organizing Committee
Beck, Alice | Bendix, Margarethe | Beraha, David | Bergthaler, Georg | Brandstätter, Alina | Brugger, Anna | Fage, Ilinca | Fleck, Birgit | Geidl, Evamaria | Habisreutinger, Mirjam | Herzer, Felix | Hilbert, Jasmin | Hochmeier, Merlin | Holzinger, Eva-Maria | Jank, Monika | Kappel, Cäcilia | Kayser, Lis | Kiendler, Csilla | Kirstätter, Mark | Leitner, Ilona | Mantler, Eva | Mäusl, Sophie | Müllebner, Caroline | Neghabat, Anahita | Nistler, Barbara | Oras, Madli | Picallo Gil, Rebecca | Reinschmidt, Naomi | Röhrer, Nicola | Salletmeier, Elisabeth | Scherer, Waldemar | Schmid, Nora | Soos, Lidia | Stieger, Alexandra | Testa, Lucia | Ußler, Carolin | van der Staak, Tessa | Vasileva, Mina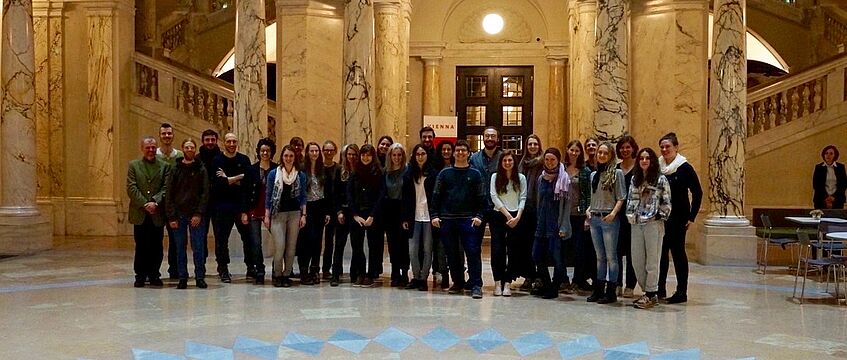 The Student Organizing Committee offers homestays to those who do not wish to spend too much money on accommodation. Locals and students from the Department of Social and Cultural Anthropology will open their doors for participants during the days (and nights) of VANDA 2018. The offer is primarily, but not exclusively, for undergraduate and graduate students, pre-/post-doctoral researchers, and early faculty members. Have a VANDA-ful stay in Vienna with us!
For the VANDA conference to be extraordinary, its social activities must be too. Therefore we will offer an exciting and diverse program of social and cultural activities to make your time at the conference an unforgettable experience. Dive into the beauty of Vienna in our special city tours and have inspiring conversations at famous Viennese "Heurigen". Meet new people at our dancing classes and relax at our daily yoga sessions. Check out our complete program here.
Corporate Identity Group
The corporate identity group coordinates the visual and textual outputs of the different working groups to ensure that VANDA 2018 has a coherent and recognizable appearance. This includes posters, flyers, the program, the press releases, etc.
Press & Marketing Group
Our team is responsible for external communication, such as international advertising and media relations. We also keep you updated with the organisational process, as well as provide you with useful tips during the conference through our social media channels!
Recruiting Group
No conference is possible without hard work from young students. Our group is responsible for finding those inspired people and coordinating their work schedule. Together we strive to make VANDA 2018 an enjoyable and memorable experience for everyone.
Sponsoring Group
In order to have a VANDAful conference, we are looking for "green" sponsors supporting VANDA through donations of finance and sustainable-produced goods. Our aim is to fill your goodie bags and coffee breaks with local, organic and fair products.
Food(ies) Group
As a green conference, the VANDA-team gives a sustainable alternative for coffee breaks. Three times a day, we offer snacks and beverages as an organic, sustainable and regional buffet. To make a statement against the excessive waste of food, we focus on gathering bread, vegetables, and fruits from markets and stores that would otherwise go to waste. Whether you prefer dairy-free, gluten-free or vegan food products, you can be sure to have a big choice and an adequate labeling. We also want to invite everyone to participate in our open kitchen, where you can prepare your own food. During the conference days you are welcome to ask us any questions you have about the products and their ingredients. Beside of the two coffee breaks per day, we offer breakfast, especially for participants, who make use of our homestay possibility. In our way of conference food supply, we try to contribute to successful VANDA-days, as well as to raise awareness of food waste and an alternative diet.
Infopoint Group
The Infopoint is your contact for information regarding the conference, the schedule, social activities, public transportation, or any other questions.
We offer personal and technical assistance within the scope of our possibilities. On demand we also provide childcare service during the days of the conference. Please inform us as soon as possible.
If you need support of any kind or have any concerns, do not hesitate to contact us via vanda@univie.ac.at.
Material Team
Working as much as possible with local producers, designing and producing ourselves, we aim to cover all your basic conference needs. In accordance with VANDA's central values we focus on sustainability, regionality, fair working conditions and organic products. Through creative solutions we hope to offer you the best materials for a productive and engaging conference experience.
Program Group
We connect sessions and breaks, elevators and stairs, time and date, and show you the quickest way from one place to another. Whether through your electronic device or our environmentally friendly booklets, as long as you carry our program around with you, you will be able to fully concentrate on what is most important - the conference itself.